Showpo founder and CEO Jane Lu.
Online fashion retailer Showpo was the big winner at the 2018 Australia Post Online Retail Industry Awards (ORIAS), taking out four gongs.
The business, founded by Jane Lu in 2010, was awarded Best International Conqueror, Best Social Commerce Initiative, Best Site Optimisation & Design, and the big one, Online Retailer of the Year.
Other winners included Catch, which took out Best Mobile Commerce Site/App; Booktopia, for Best Pureplay Online Retailer; and Booktopia founder and CEO Tony Nash, who was given the Industry Recognition award.
Now in their ninth year, the ORIAS were held at the ICC Sydney Grand Ballroom with over 800 guests gathering to celebrate the best in Australian e-commerce.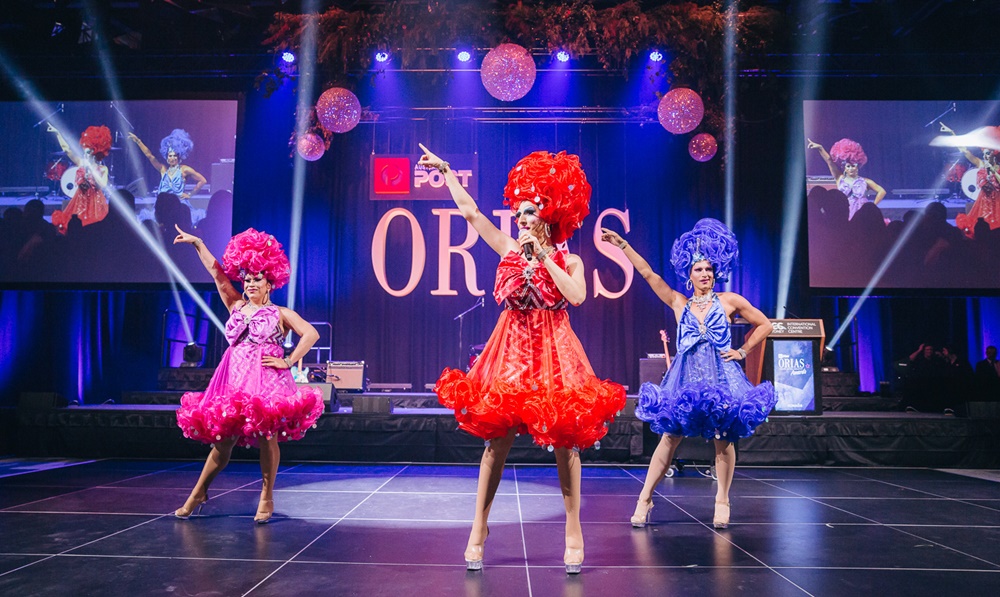 TV presenter Gorgi Coghlan hosted the night, with entertainment by Prada's Priscillas.
Event director Alice Kuepper said the judges had a hard time picking the winners, as each nominee had achieved great things in their category.
"The ORIAS honour the retailing champions that set new standards of brilliance for online and in-store, whether that be through innovation, growth or customer experience," she said.
"These awards are a testament to retailer's dedication and hard work to stay competitive in today's modern marketplace."
While the main awards were judged by an expert panel, there were also two Australia Post people's choice awards up for grabs. These went to Koh Australia (small online retailer) and Kogan.com (large online retailer).
Kogan took out the award for the second year in a row and Australia Post general manager – business, Michael Oates, said the win was an enormous achievement as the category becomes increasingly contested every year.
"With more than 1100 merchants entering the category and more than 240,000 consumer votes registered this year, Aussie online shoppers have spoken," he said.
"We are continuously seeing our people's choice award winners, and indeed the finalists in the category, putting enormous effort into providing high levels of customer service to their consumers and, as a result, their customer base getting behind them."
Australia Post ORIAS 2018 winners:
Best Bootstrapped Growth Initiative: I=Change
Best International Conqueror: Showpo
Best Omnichannel Customer Service: The Daily Edited
Best Social Commerce Initiative: Showpo
Best Mobile Commerce Site/Application: Catch
Best Site Optimisation & Design: Showpo
Best Online Retail Marketing: Beer Cartel
Best Pop-Up Experience: Hunting For George
Best In-Store Initiative: Cue Clothing Co
Best Multichannel Retailer: Supercheap Auto
Best Small Independent Retailer: Flora & Fauna
Best New Online Retailer: Little Designer Club
Best Pureplay Online Retailer: Booktopia
Industry Recognition: Tony Nash
Online Retailer Of The Year: Showpo
Australia Post People's Choice Award – Small Online Retailer: Koh Australia (Ekoworx)
Australia Post People's Choice Award – Large Online Retailer: Kogan.com
Sign up to the RetailBiz newsletter.