Australian speciality skincare retailer iKOU has taken out the top prize in the Retail Design Institute's international store design competition.
The retailer's Queen Victoria Building, Sydney location was named the 2017 Store of the Year at the Institute's 47th awards gala and fundraiser held in New York recently.
The store was designed by Victorian agency Pinto Tuncer, which sought to translate iKOU's philosophy—'encouraging mindful and relaxing moments inspired by nature'—into a clinical-yet-inviting space.
It was selected from among 115 projects entered into the annual competition, competing against more than 30 fellow finalists before emerging as the store of the year.
The judging panel said the iKOU store came out on top as it is the quintessential example of excellence in design while also incorporating some of the dominant trends in retail today.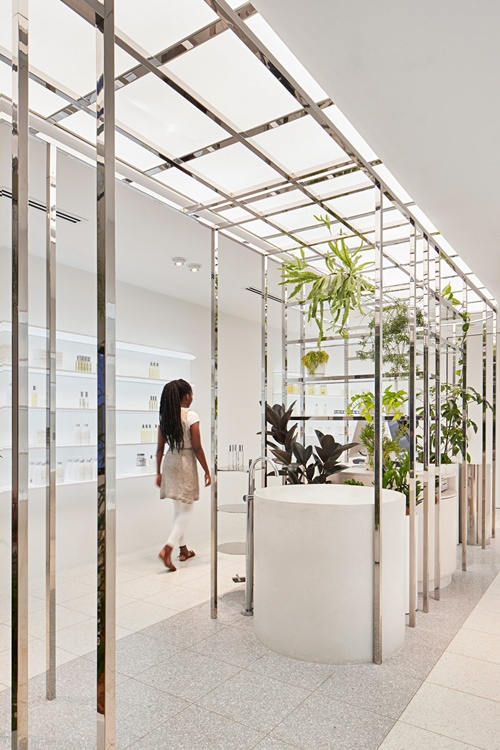 "The store perfectly reflects the wellness brand that it represents: using local materials and live plants balanced with crisp modernism; strategic, well-edited merchandising; technology that supports rather than dominates; and on-point lighting design echoing the natural, sustainable design concept—all adding up to a space that surprises and delights," the panel said.
Started by Naomi and Paul Whitfeld in 2008, iKOU aims to bring a relaxed holiday feel to everyday life through products including skincare, bath and body items, essential oils, candles and travel accessories.
iKOU was also recently awarded the best interior fitout under $150,000 by the Australian Shop and Office Fitting Industry Association (ASOFIA).
Sign up to the RetailBiz newsletter.