Sonos' experience centre in NYC.
As online retailers focus on speed and convenience, bricks-and-mortar stores are going the other way, concentrating on creating experience centres and increasing dwell time.
Or as The General Store founder and executive strategy director Matt Newell put it in his talk at Online Retailer Sydney last week: "There has been a massive shift in physical stores from being a place where we store product to places customers come for experiences.
"Only one retailer can be the cheapest, for everyone else it's about experiences."
To understand this shift and the stores of the future, Newell said we first need to understand the people who will be purchasing—the future customers.
Australian census data shows that, for the first time, baby boomers have been overtaken as the largest demographic by millennials (made up of Gen Y and Z). These younger consumers are digital natives, whereas the older generations are digital immigrants.
Millennials have overtaken baby boomers.
"[This means] boomers and Gen X see the physical world as the real world," said Newell. "They are also loyal and resistant to change."
Millennials on the other hand are hungry for change and unlike other demographics "you can't sell to them, you can only help them buy", said Newell.
Here are three retailers doing just that.
Rapha: membership club
Newell pointed to UK cycling brand Rapha as a great example of an 'experience centre' concept. The retailer has built a community around its brand, establishing chapters of the Rapha Cycling Club around the world that are affiliated with a 'Clubhouse' (aka a store).
Rapha fans pay to join the Club and receive membership benefits like access to riding clinics, races and social events. Members also receive free coffee at any Clubhouse and seem to enjoy hanging out in the spaces. In fact, the stores have an impressive average dwell time of 30 minutes.
Sonos: extremely personalised
Audio brand Sonos is another retailer changing up the in-store environment. The brand's Soho, NYC store opened in August 2016 with the aim of creating a personalised experience where customers can test the speakers in a relaxed environment.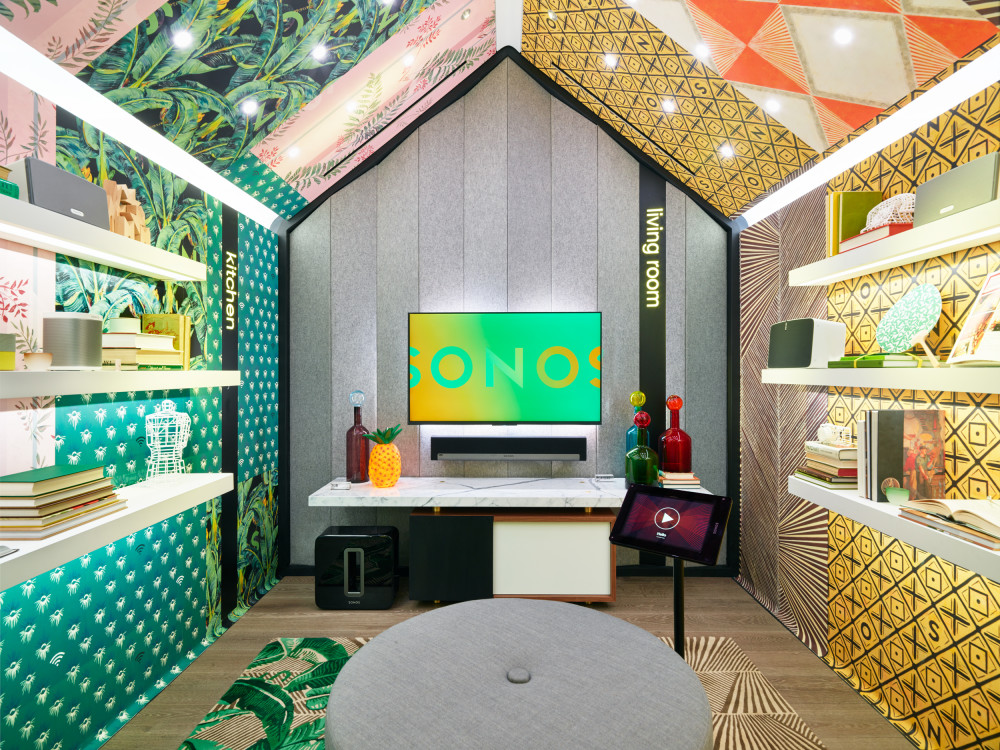 Inside a Sonos listening pod.
"The whole store experience is based on the idea of being in a really comfortable and inspiring environment, listening to music you love, but hearing it in a way you never have before," Sonos VP, global brand, Dmitri Siegel said when the store opened.
This includes seven state-of-the-art 'listening pods' where customers can play their own tunes. "Each room has been acoustically designed to replicate a great home listening environment," said Sonos sound experience leader Giles Martin.
"The intention is to allow the music to do the talking, making it easy for everyone to experience Sonos exactly as they would at home, even though they are in the retail environment."
There is also minimal product displayed throughout the store, putting the focus directly onto the experience rather than the sale.
Nike: experiences and education
A lot has been written about Nike's five-storey, 55,0000-square-foot (5,110-square-metre) flagship store in Soho, NYC and for good reason. According to the retailer, the space is "designed to deliver the best of Nike's personalised services, from exclusive trial spaces to product customisation".
Nike's Running Trial Zone.
This includes themed zones throughout the store where customers can test product and improve their skills. For example the Basketball Trial Zone, which includes a half court with certified basketball coaches on hand to take you through some drills.
"It's not just about the experiences but the services they overlay," said Newell. "Learning and education is really big."
There is also a Soccer Trial Zone complete with AstroTurf field and Running Zone where customers can receive feedback on their run.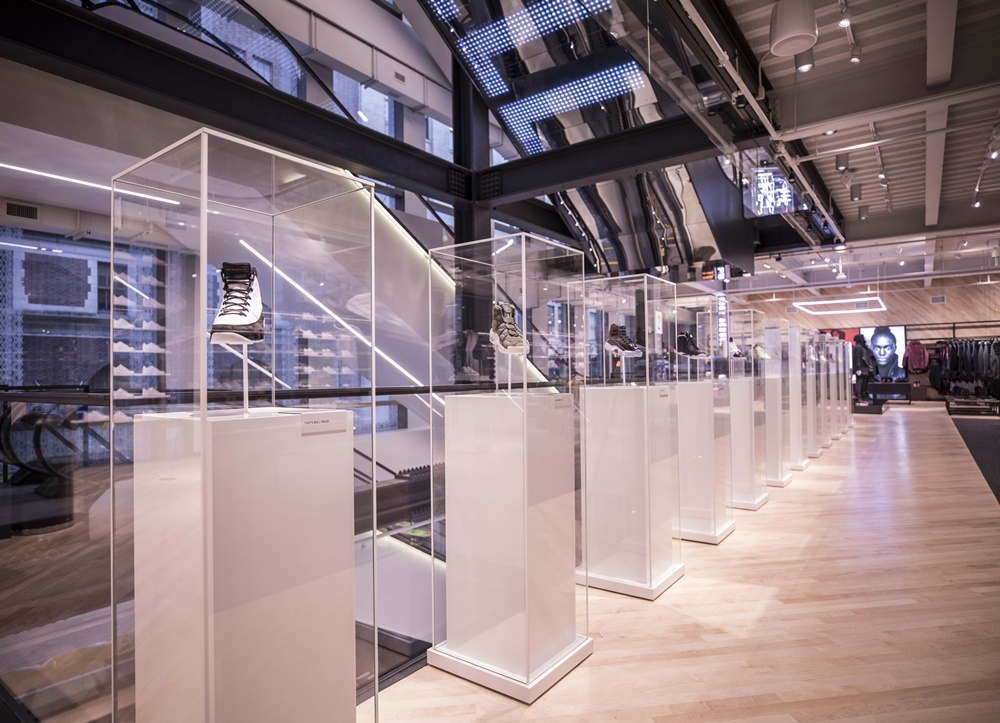 Nike stores feature exclusive product you can't get anywhere else.
Unlike other retailers creating experience centres, Nike's future store also features a lot of product. However, not just any items are on show.
"The Nike strategy is not just to build fabulous stores," said Newell. "They also feature lots of exclusive product with a service level that can't be matched by online."
Want the latest retail news delivered straight to your inbox? Click here to sign up to the weekly retailbiz newsletter