Mirvac Retail has joined forces with the Australian National Maritime Museum to showcase exhibits in a series of free activations for visitors to its MetCentre, Harbourside and Greenwood Plaza shopping centres, live now until April 15, 2021.
The agreement demonstrates the mutual support between the two organisations with the museum and Mirvac looking for new ways to encourage people back into Sydney city.
The exhibits have been carefully curated to align with Mirvac's own values of sustainability, legacy, arts and design. Both MetCentre and Greenwood feature installations from Sydney-based coastal warrior artist, Marina DeBris who has made a name for herself collecting debris from Sydney's shoreline and transforming it into wearable couture fashion.
Harbourside is now showcasing the museum's Aussie Cozzie swimsuit exhibit as well as a black and white photographic exhibition of Sydney Harbour in the early 1900's, taken by Sydney photographer and photojournalist, Samuel J Hood, whose career spanned 70 years.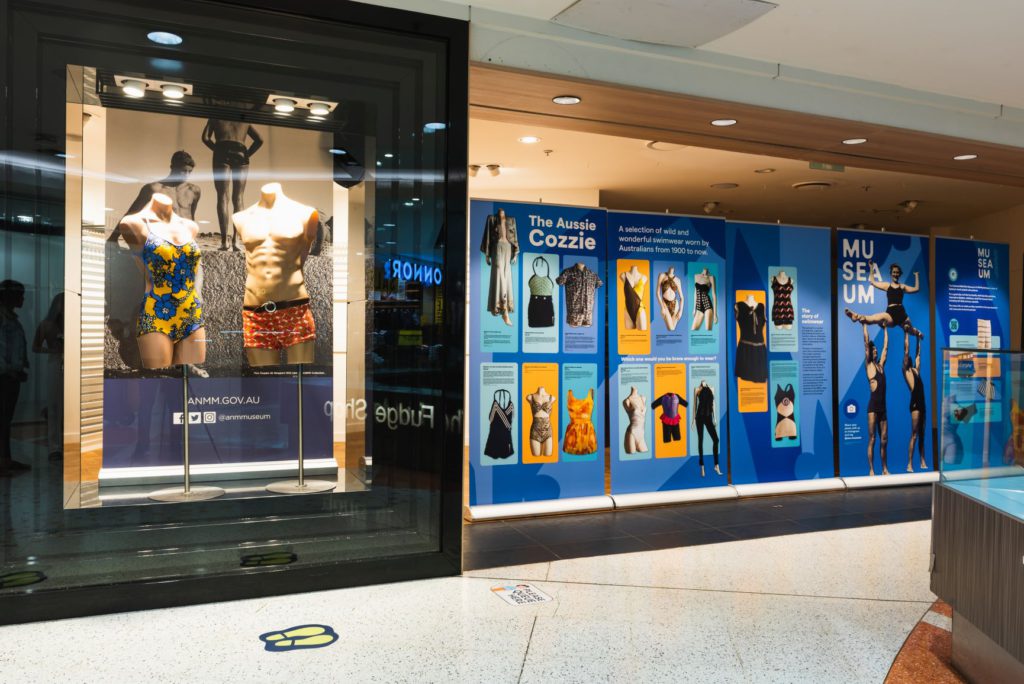 Mirvac Commercial Property national manager commercialisation and partnerships, Michael Hariz said, "We are excited to partner with the Australian National Maritime Museum as we look to create meaningful ways to encourage people back to the Sydney CBD.
"The museum has been impacted by the drop off in international tourism and we are confident our installations will remind people of the curation of arts, culture and stories on show at the Maritime Museum."
Australian National Maritime Museum assistant director and chief experience officer, Michael Harvey added, "Partnering with Mirvac Retail gives us a wonderful opportunity to showcase our work outside the museum. It provides a chance to share our stories and collections and give people a taste of what is on offer at the museum in places they wouldn't expect us to be. Now is a great opportunity for Sydneysiders to rediscover attractions they may have not visited for some time."
Hariz said, "Partnerships like these are the beginning of where we look to take retail, and the wider commercial property business. Mirvac's diversified capability and our audience across the property sector enables a unique targeted platform for brands to reach their customers at home, office and shopping centres."