Romeo's Retail Group will deliver a first-of-its-kind, European-inspired food hall concept to the Sydney CBD, opening Locali by Romeo's at 388 George Street in mid-March.
Located in the lower level with pedestrian access provided via both King and George Streets, the group has signed a 15-year lease for approximately 1,600 square metres of space. The space will feature a contemporary fresh food market with walk-in cheese room, commercial kitchen, dine-in café and restaurant, sushi bar, meat and fish offering, continental delicatessen, nut bar, salumi bar, authentic fresh pizza, Italian bakery, florist, and liquor store offering wine tastings.
"Our unique in-store experience of fresh food and dine-in options is strongly supported by our niche, locally-sourced products which support Australian farmers and producers. This is complemented by our unique global range," Romeo Retail Group owner and director, Joseph Romeo said.
Brookfield Properties executive vice president and co-head, Danny Poljak said, "The Romeo family are innovating the way Sydneysiders and CBD workers view their local grocer. With Locali by Romeo's, they are carving out a niche in the Sydney market by providing outstanding food and beverage choice combined with everyday essentials and amenity."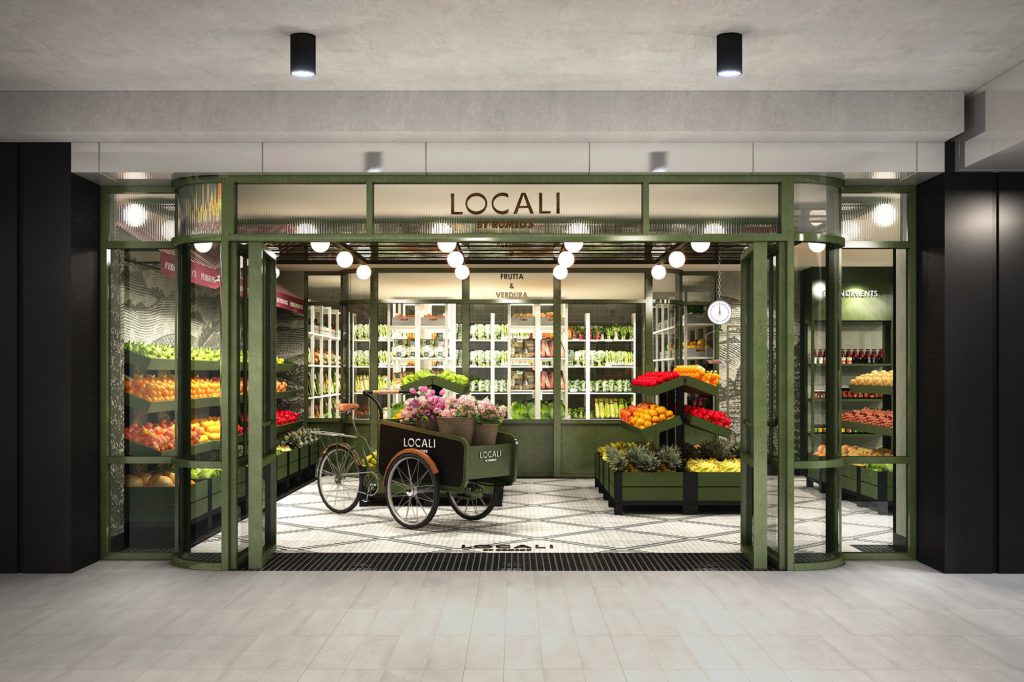 Ahead of the opening at 388 George Street, Romeo's Retail Group has confirmed a second location for its food hall concept at Brookfield Place, connecting Wynyard Station to George Street, slated to open in mid-2021.
Brookfield Place comprises a new 27-level office tower, with the precinct set to deliver around 68,000 square metres of commercial office space and circa 6,000 square metres of premium retail space. Locali has leased 1,260 square metres on a 10-year lease term with two further five-year options.
Locali at Brookfield Place will feature a walk-in cheese room, fresh butcher and dry ageing room, commercial kitchen, dine-in restaurant, authentic fresh pizza, continental delicatessen, Italian bakery, sushi bar, florist, fish monger and a liquor store where customers can try the wine before purchase.
The food hall will offer unique in-store activations and experiences such as cooking classes, flower arrangement tutorials, cheese and wine appreciation classes and other social activities.
Brookfield Properties national retail director, Bridget Fea said, "We are excited to bring style and innovation to what is a completely re-energised Wynyard precinct."
Romeo added: "We are thrilled to launch Locali and transform the way Sydney-siders purchase groceries. This brand-new European market-feel grocer will deliver a refreshing new experience for Sydney CBD office workers and shoppers alike. Locali brings the beloved traditional Italian grocer to the heart of Wynyard with a modern twist."