A new Woolworths concept store has opened on Pitt Street Mall in the Sydney CBD, aiming to change the way shoppers engage with the retail giant. 
Meanwhile, its direct competitor Coles has been covertly working on a similar small-store format under the name of 'Project 535', and will roll out up to 120 stores that combine convenience retail aspects with its regular fresh and packaged grocery offering.
Woolworths Metro on Pitt Street has been designed to lure shoppers back as many as three times a day—as opposed to the traditional once-a-week grocery shop—and was inspired by retailers in heavily-populated Hong Kong.
As reported by news.com.au, the Woolies Metro store features a more "curated range", with the traditional deli counter replaced by a large kitchen that serves up salads, curries and poke bowls. There's also a café, indoor seating and even phone charging stations.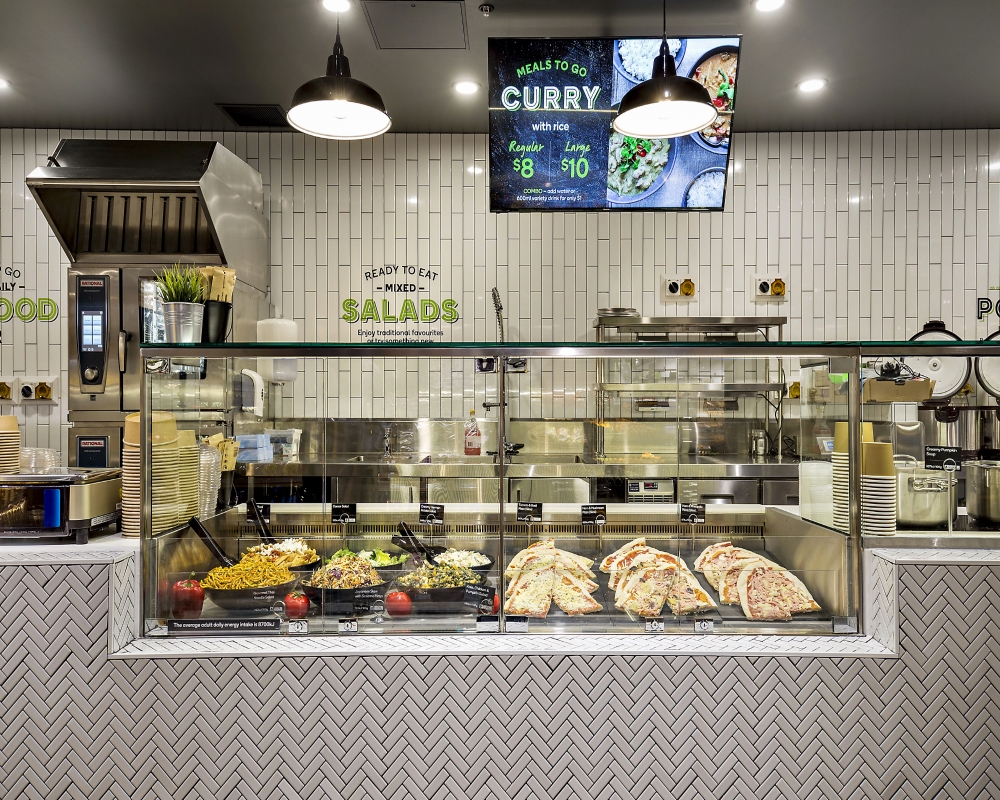 The Woolworths Metro store features a more curated range.
Woolies Metro is smaller than the retailer's regular supermarket space, and prices on everyday groceries are also higher than at the average Woolworths supermarket.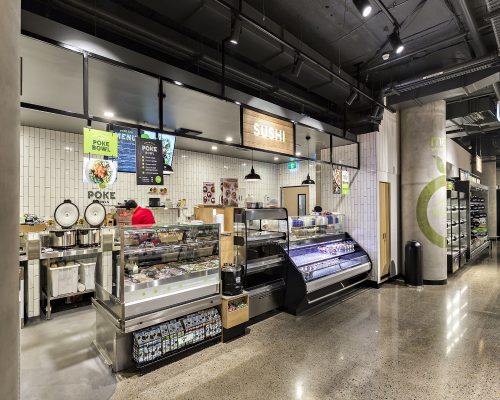 Woolworths now has 50 Metro-branded outlets in its portfolio—27 built from scratch and the remainder converted from older, smaller supermarket spaces—but as Woolworths' Metro division managing director Steve Greentree told news.com.au, the Pitt Street store marks the start of a new concept for the company.
"This store is a combination of everything we've learnt on a journey of 27 other stores as to how we get people through the front door and the food we serve," Greentree said.
As covered in The Australian the new store format size is a response by Coles and Woolies to the difficulty of finding large blocks of land in highly populated capital cities, with no room to build new standard-sized supermarkets.
This story was originally published by C&I Magazine.
Sign up to the RetailBiz newsletter.