Australian start up, StyleFit has launched revolutionary software for furniture retailers to enable their customers to view furniture items in their own home using their mobile device.
StyleFit was founded by Brendon Ha and Benjamin Gregory, combining Ha's experience in sales and marketing with Gregory's career as a 3D render for residential and commercial buildings.
Today's customers have higher visual expectations than ever before, Gregory said.
"What Brendon and I found is that the furniture industry was simply falling behind, and was in desperate need of a shakeup. We took on the challenge and believe our innovation will help furniture retailers capture an exciting new audience and facilitate more sales."
The idea of StyleFit came when the co-founders were struggling to make a decision when shopping for furniture, describing it as "incredibly frustrating and time-consuming" when stores did not have the particular fabric or furniture piece they wanted to purchase.
"Staff would lug out a big book of fabrics and flip through catalogues to go over the measurements, but it would still be difficult to imagine what it would look like in our living spaces. Especially when spending thousands on a sofa, investing into a piece is stressful when you don't know for sure if it'll complement and fit in with your existing furniture and fixtures in your home," Gregory said.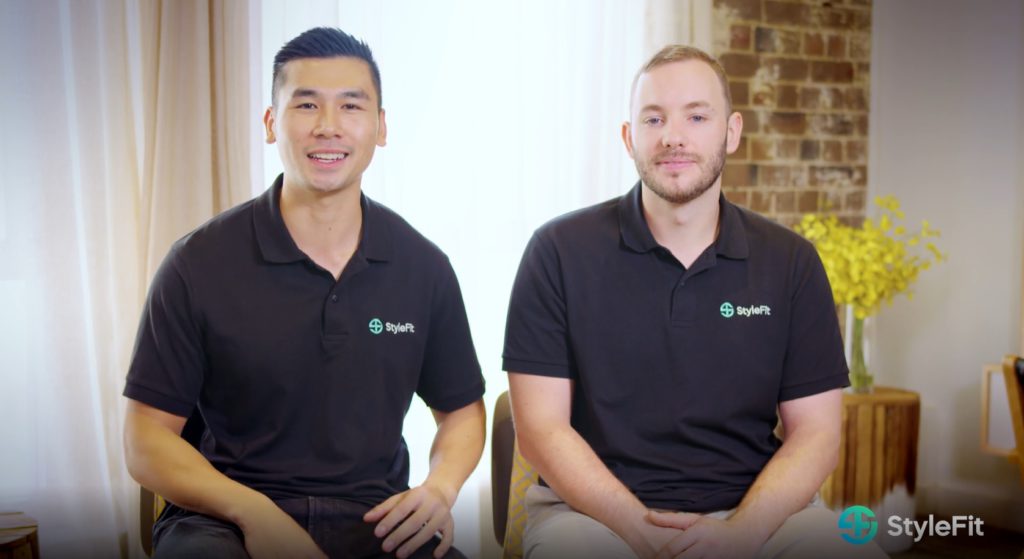 According to Ha, it wasn't any easier searching on the web as online furniture stores only had static pictures to show their customers from staged scenes in digitally generated rooms.
"We decided we wanted to empower shoppers to actively search for furniture and better visualise what they're looking to buy in their own living space. This would help people make faster and more informed purchasing decisions that they could be confident in," Ha said.
"That is when StyleFit was born. We knew we could transform how people shop for furniture by implementing augmented reality to better visualise exactly how the furniture would be suited for the shopper's home.
"In fact, we think StyleFit will suit many products, not just furniture. Just imagine being able to visualise how wall art or a floor lamp will look in your own home. Our technology is going to completely revolutionise how people shop."
According to Gregory, through one easy-to-use platform, StyleFit's photorealistic rendering service can turn a 3D model into high quality visual content that be used across all of a brand's platforms.
"Our innovative software allows retailers to manage and publish their products in 3D. It lets any shopper fully engage with the products in 3D and augmented reality. We are proud of our technology and of its ability to give retailers' customers a seamless experience and transition from their online store to augmented reality," he said.
StyleFit is rolling out globally with retailers already adopting the technology in Australia and overseas. From April, Australians will be able to acquire a slice of ownership in the platform through an equity crowdfunding campaign which is being undertaken by highly respected market leader, Birchal.