Facebook is on a mission to build the world's largest shoppable social media platform, where billions of items can be bought and sold in one place, with new commerce innovations and experiences for shoppers announced by founder, Mark Zuckerberg.
According to Facebook Australia director of retail, Kate Box, the social media giant is a new Westfield, making online shopping more personalised, entertaining and seamless.
"Capabilities like shoppable media, branded content, social shopping and messenger for customer service are available in Australia. AI and AR will further evolve how customers discover products they love and Australians will be able to find products online, with visual search and try-on immersive experiences available before making a purchase," she said.
"We continue to double down on shopping investments and build on the momentum of our introduction of Shops, just over a year ago. Our new innovations in AI and AR will help you discover and visualise products (Visual Search) with try-on immersive experiences (AR 'Try On') before making a purchase.
"Live Shopping is something small businesses already do in Australia and New Zealand, but it's challenging to handle a large scale of sales while Live. We are bringing new tools to enable large businesses to scale product sales in Live Shopping.
"Instagram and Facebook are also making the shopping journey more personalised. Businesses will be able to offer tailored shopping experiences based on the customers preferences through a curated collection from their Shop, their website, or even through special promotions," Box added.
More background
Facebook Shops is expanding to WhatsApp and Marketplace with ad solutions that will help businesses personalise the shopping journey and technologies that will shape future shopping experiences.
At the height of the Covid-19 pandemic last year, Facebook accelerated the launch of Shops to help businesses sell online with a view that online, social-first shopping is here to stay.
One in three global shoppers say they plan to spend less time in-store post-pandemic and almost three-quarters say they get shopping ideas from Facebook, Instagram, Messenger or WhatsApp. In response to these insights, Facebook will be making further investments in Shops and waiving fees for business sellers through to June 2022.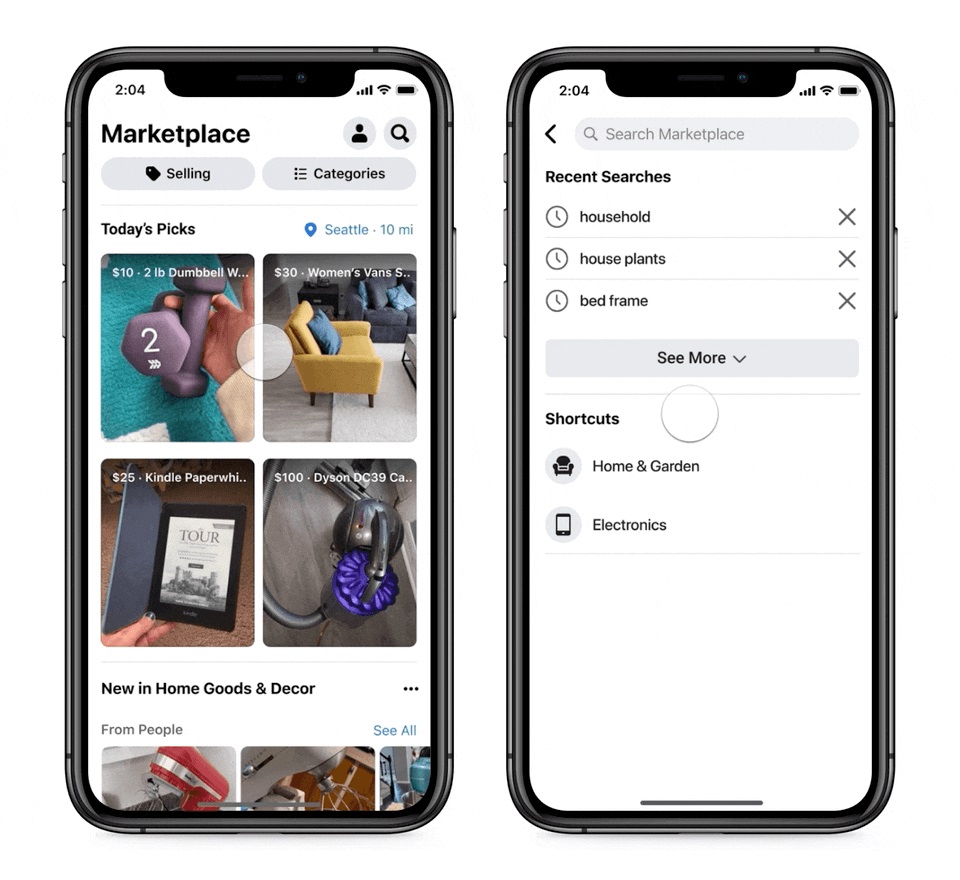 Facebook has over 300 million monthly Shops visitors and more than 1.2 million monthly active Shops, and is now giving businesses in select countries the option to showcase their Shop in WhatsApp. Shoppers will be given more information before they buy, and ratings and reviews will be expanded in Shops on Instagram over the coming months.
The introduction of Shops ads solutions will provide unique ads experiences based on people's shopping preferences. For example, the ability for businesses to send shoppers where they are most likely to make a purchase based on their shopping behaviour, such as curated products from a Shop or business website.
In the future, Facebook will explore ways to help brands further personalise their Shops ads by providing offers or promotions to select shoppers. This builds on existing tools for businesses like Shopping Custom Audiences and ads with product tags.
Facebook is also investing in immersive technologies including augmented reality and artificial intelligence. With new visual discovery tools on Instagram, shoppers can easily find new products and with AR experiences, they can visualise items prior to purchase, with two-thirds of shoppers suggesting that they want to virtually try on products from the comfort of their home.
Brands will be able to create AR try-on experiences in Shops through new API integrations with Modiface and Perfect Corp, in addition to new tools to include AR product catalogs in ads that will show relevant products to shoppers based on their interests.
This year, Facebook will start testing a new visual search powered by AI on Instagram to help shoppers find similar products by tapping on an item they like, such as a pair of jeans.