Squarespace is rolling out a series of upgrades and product releases to help its customers sell anything online from physical products and digital content to classes, appointments and reservations all in one integrated platform.
"Squarespace has always supported a diverse array of entrepreneurs on our platform. Now we are excited to announce a number of new releases and upgrades that help our creators share their stories and sell in a myriad of ways," Squarespace founder and CEO, Anthony Casalena said.
"With Squarespace's platform, in addition to selling physical products, you can sell access to gated content, manage reservations, take to-go orders, manage an event, take appointments and more. No other online hosting platform provides both the breadth and depth of the services Squarespace offers," he added.
Highlights across Squarespace's product suite include the Squarespace Video Studio app (pictured below) that helps anyone create professional-level videos to promote their business and tell their story. Intuitive templates pull in Squarespace product images and brand styles, and smart voiceovers powered by AI or recordings can be added to narrate.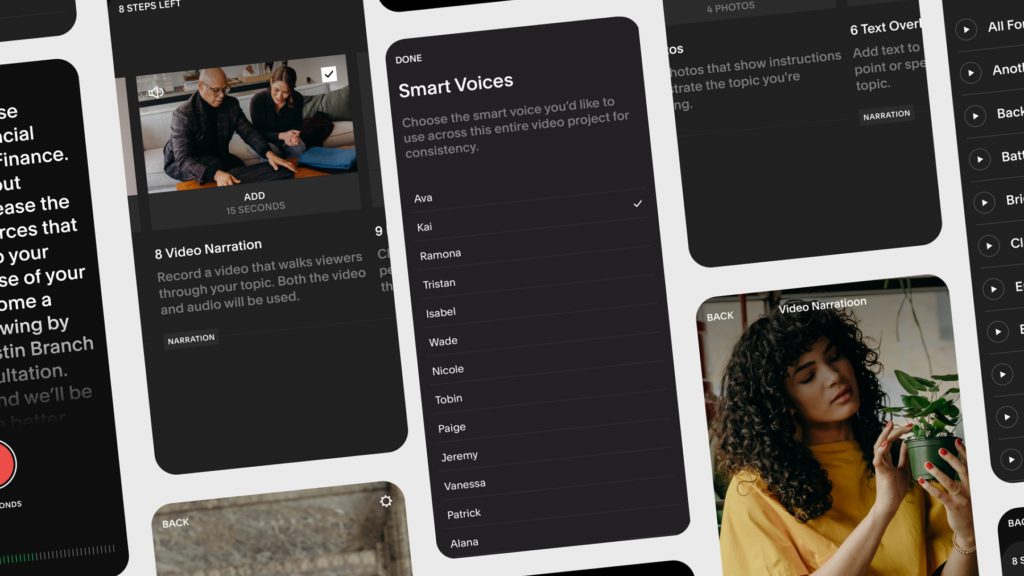 New tools for marketplace sellers to build their brand and grow their business with integrations to their Etsy shop products and reviews, making it easy for any Etsy user to create their own online store while continuing to manage their Etsy shop.
For hospitality, events and appointment-based businesses, they can manage reservations and schedules through Squarespace's existing Tock and Scheduling products.
Earlier this year, Squarespace partnered with Tock, the only fully integrated, end-to-end hospitality management system to provides a seamless experience for restaurants, wineries or bars to manage reservations, events, and to-go orders from one location.
Squarespace Scheduling allows businesses to share their availability on their website, social channels, and through email or text for easy management of any kind of appointment.
New Squarespace web design tools help businesses customise the design of their site. Background Art enables customers to choose from a range of gradients, shapes, repeating patterns, and other animations, while Auto Layouts enables customers to turn lists of content such as product reviews, customer testimonials, and product features, into interactive carousels and banner slideshows.
Stylised Headers help customers personalise their top navigation bar with gradients, borders, and transparency, plus Image Masks, which offer more creative freedom for presenting photos with new shapes and modern cropping options.
New updates on the Unfold app means users can schedule their social posts weeks in advance across multiple Instagram accounts, and better optimise their 'link in bio' pages with one of Unfold's animated Bio Site templates, enabling them to share their website and social pages, embed videos, and start monetising in one place.