The Australian Small Business and Family Enterprise Ombudsman Bruce Billson (pictured below) has joined a group of leading small business organisations calling on the banks to make least cost routing available to small businesses as a matter of urgency.
The group, which represents tens of thousands of Australian merchants and small businesses have launched a campaign to stop unnecessarily high merchant fees associated with debit card and tap-and-go transactions.
Billson believes small businesses would benefit if banks adopted least cost routing, sending debit card and tap-and-go payments via the cheapest pathway to limit the costs incurred by merchants.
"Small businesses should not be slugged with unnecessarily high fees from credit card networks when there is a cheaper option," he said.
"While banks have been doing some good work to support small businesses throughout the latest Covid-19 outbreak, there is an opportunity to build on this now by making least cost routing the default unless a small business chooses an alternative.
"Small businesses are being disproportionally hit by fees, with larger retailers able to bypass full fees by using payment systems directly or by having the market power to negotiate least cost routing with their banks. The banks need to do the right thing by Australian small businesses in these challenging times and deliver least cost routing as a universal service."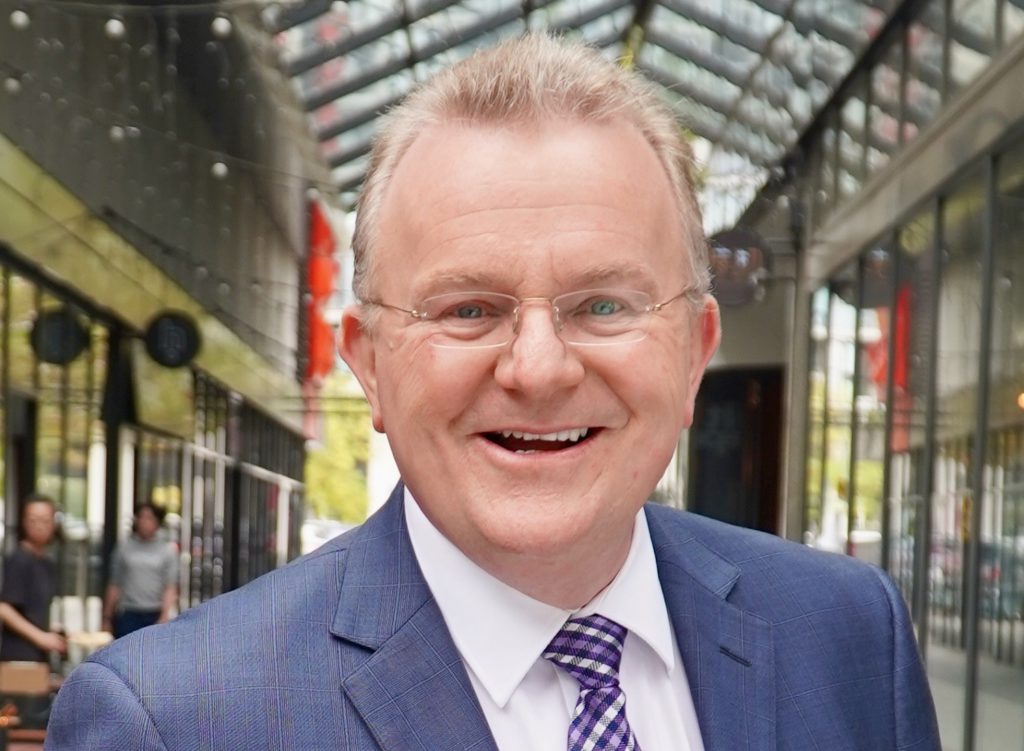 The Council of Small Business Organisations (COSBOA) and Australian Chamber of Commerce and Industry (ACCI) have both provided submissions to the Reserve Bank of Australia (RBA) in response to the Retail Payments Regulation Paper.
COSBOA, which represents around 1.3 million businesses in Australia, believes the Australian payments system is a critical element of an efficient business economy.
"The complexity and lack of transparency in fee structures has created an environment of higher than necessary costs which ultimately impact small business owners and in turn, their customers," interim CEO, Alexi Boyd says in the COSBOA submission.
"The concept of Least Cost Routing (LCR) provides such a mechanism for fairness and competitive tension, yet the implementation of this mechanism has been problematic with disingenuous forms introduced by the big banks over recent years.
"A continued lack of transparency and complicated 'switching processes' where the small business must rely on advice from their bank that has an interest in keeping merchant fee costs high, has resulted in stifled competition and an inability to adopt LCR. Less than 8% of Australian businesses currently have access to LCR."
COSBOA is seeking the following solutions to the Regulation Paper:
A timeframe to implement Least Cost Routing across all payment types, including online and mobile and digital wallets
Keeping the Multi Network Debit Cards "Rails" available for all cards, irrespective of the size of the issuing bank, especially for LCR
Creating an environment for competitive innovation
A reduction in complexity and an increase in transparency of fees
A real reduction in the cost of using the banking and payments systems for small business
Ongoing monitoring of solutions offered to reduce small business banking costs
A small business voice in retail payments regulation policy
A proportional increase in enforcement powers for the regulator to keep pace with the changing landscape of payment systems
A preference for multiple players competing for banking business
Merchants must be allowed to on-charge fees, including BNPL
In a statement shared with Retailbiz, COSBOA said urgent action is required to ensure that hundreds of thousands of Aussie businesses do not face the cost burden of higher transaction fees during what is an already extremely challenging time.
"The current complexity and lack of transparency in fee structures has created an environment of exorbitant costs which ultimately hurts all Australians, with small and family businesses and poor and disadvantaged consumers impacted the most. Our submission is calling on several measures to be put in place, including making Multi Network Debit Cards mandatory and ensuring Least Cost Routing is made available as the default option for all merchants," the statement said.
ACCI is Australia's largest most representative organisation of small businesses in Australia, representing over 80 national industry associations and all state and territory chambers of commerce.
"ACCI believes in a fairer, more transparent and innovative payments system that allows user choice and places merchants and their customers at the centre of the payment system," the submission from the ACCI reads.
"The unattainability of LCR is resulting in small businesses absorbing higher than necessary merchant fees. Regulatory inaction as indicated at this stage is likely to lead to greater costs and further uncertainty."
The ACCI believes urgent regulatory action is required in three key areas:
Multi-Network Debit Cards (MNDCs) should be made mandatory as part of every Australian Deposit taking institution's (ADI) obligation to promote competition in digital payments in Australia
Least Cost Routing (LCR) should be the default option for all merchants in all payment channels, including tap-and-go, mobile wallets and online transactions
Merchant fees data should be regulated with the expansion of consumer data rights (CDR) and open banking, explicitly incorporating small merchant fee data, to ensure full transparency, explainability, useability and interoperability
"General awareness and understanding of the impacts of LCR on business is currently an insufficient condition for uptake. The lack of regulatory parameters and standards underpinning data governance arrangements in relation to merchant fees and digital payments more generally is a central cause for concern driving the issues experienced on the ground by small merchants," the submission continues.
"Despite recent efforts, we have not observed any substantive or impartial evidence that suggests 'significant progress' has been made in LCR uptake. As the regulator in this space, the RBA has the responsibility to act on this issue as a priority.
"As end-users who pay the transaction costs at the point of sale, merchants should have the highest priority in terms of choosing their preferred payments scheme to reduce their transaction costs and access the functionality that best suited to their business. Clear regulatory guidance that allow for the continuation of competitive tension between payment schemes and systems, is critical in the dynamic and innovative payments market."