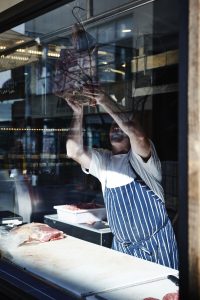 An Australian butcher has been recognised for its innovative store design at the WIN (World Interiors News) awards.
1888 Certified in Sydney's Double Bay took out the prize for best retail interior less than 200 square metres. Designed by local firm TomMarkHenry, the store was up against strong competition including retailers Fred Perry, Aesop and Nudie Jeans.
The founders of 1888 Certified, Charlie Crichton and Tim White, are fourth-generation farmers who are committed to sustainable practices. Much of the meat sold in-store is sourced from their farms and everything is hormone-free.
This paddock-to-plate concept inspired the store's design. Just like the meat, the materials and objects for the project were sourced locally, including recycled hardwood used to construct the Sydney Harbour Bridge and old butcher's knives.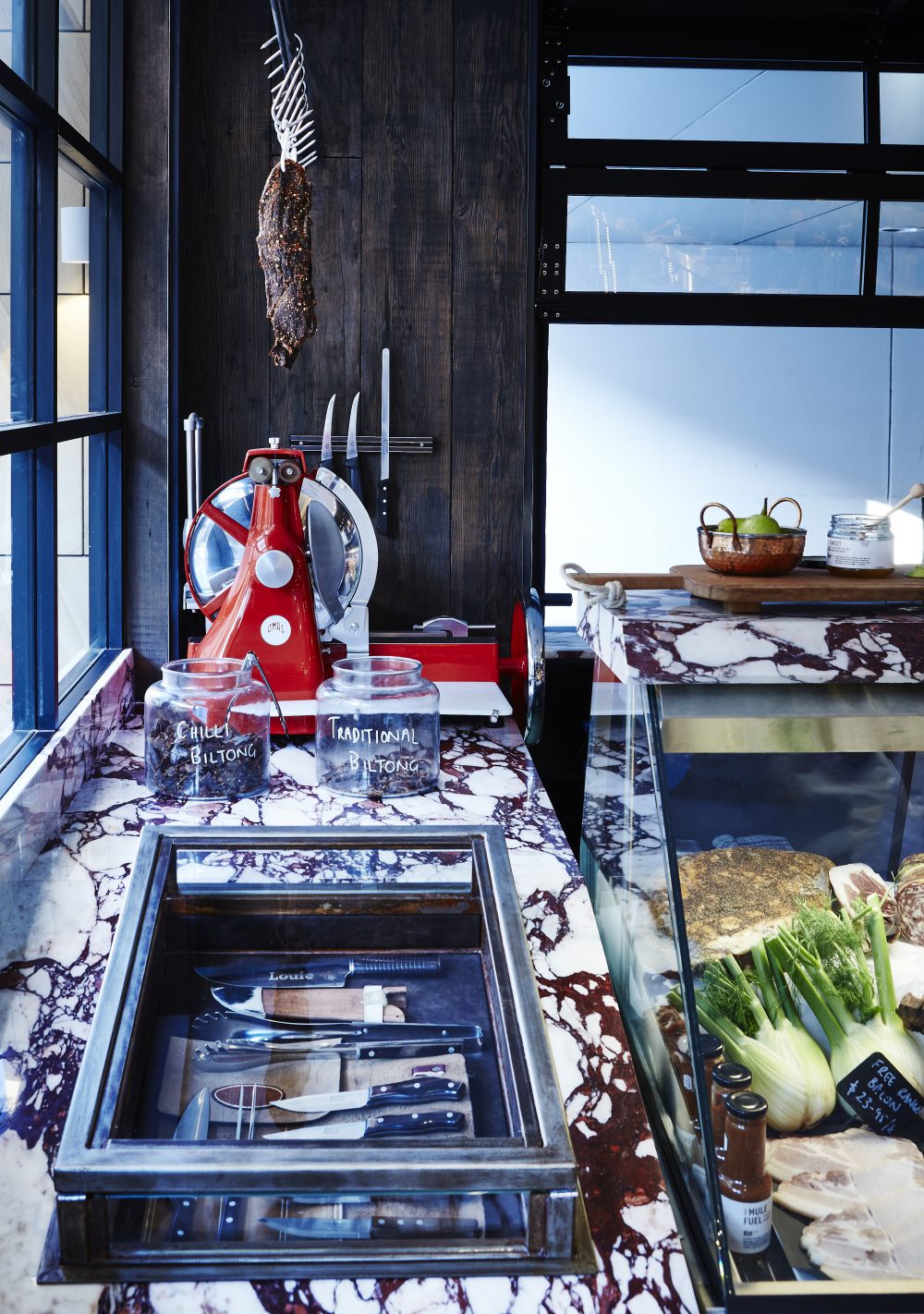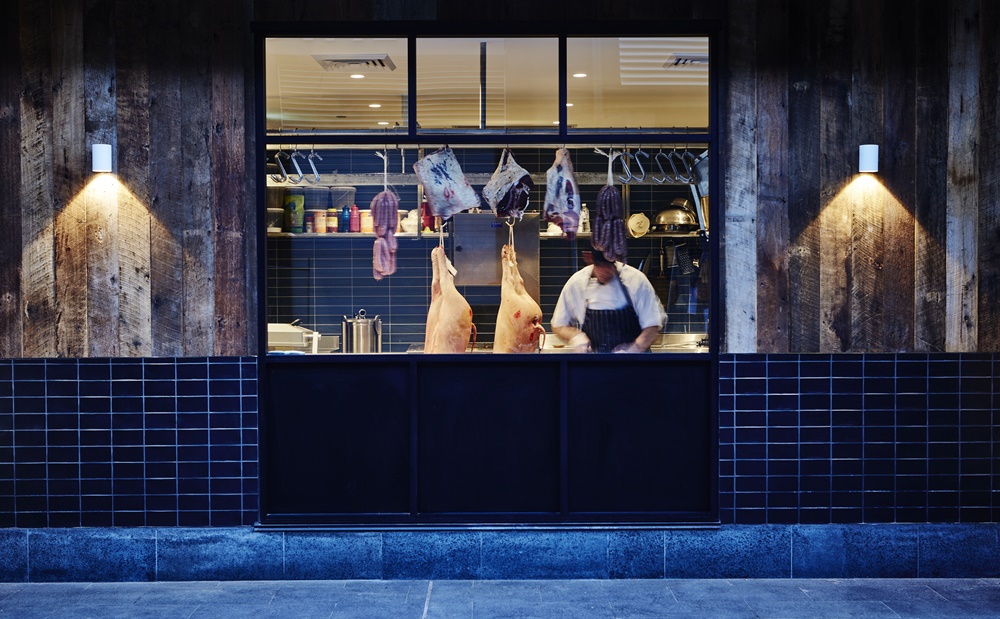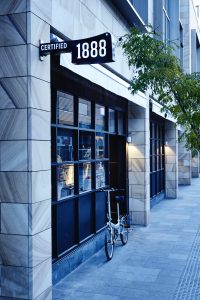 With just 130 square metres to play with, the TomMarkHenry team installed windows to give customers a behind-the-scenes view into the cool and prep rooms, where the meat is stored and processed before being displayed at the retail counter.
An eight metre long counter and dry-age cabinet were designed specifically for the site and bring a feeling of connection to the store.
On awarding the prize the WIN judges commented: "It's beautiful and elegant. [We] particularly like the choice of marble that looks like marbling on meat, and yet it elevates it and makes it rather special.
"The display of all the knives is arranged so beautifully that you would be tempted to go in to see the 'poetry of butchering' for yourself."
All images by Damian Bennett.
Want the latest retail news delivered straight to your inbox? Click here to sign up to the retailbiz newsletter.