The male grooming industry is experiencing a paradigm shift with the emergence of a new category 'manscaping' making waves in stores and online.
Once limited to deodorants, shaving creams and all-in-one shampoos, San-Diego based company, Manscaped, is leading the charge in below-the-waist grooming by offering premium tools, formulations and accessories with more than two million customers worldwide.
Since launching in Australia in March 2020, Manscaped has sparked conversation around the importance of proper grooming and hygiene below-the-waist to destigmatise this segment of the industry which is growing and evolving.
According to a recent survey by Manscaped, seven in 10 men (70.2%) say they now spend more time on their grooming routine than they did pre-pandemic, and almost two-thirds (63.4%) admitted to spending more money on grooming products. This is not surprising given the closure of many salons, barbers and personal care services at the height of the pandemic, driving a shift towards at-home self-care.
Manscaped founder and CEO, Paul Tran says the company's mission is to help unlock men's confidence through a simple, effective and elevated grooming routine.
"When considering the female body, you quickly realise there is a brand and product to fulfil every female care and need. But looking at the male body, it's easy to see that, before Manscaped, there weren't any products available for men that catered specifically to grooming the groin area," he told Retailbiz in a recent interview.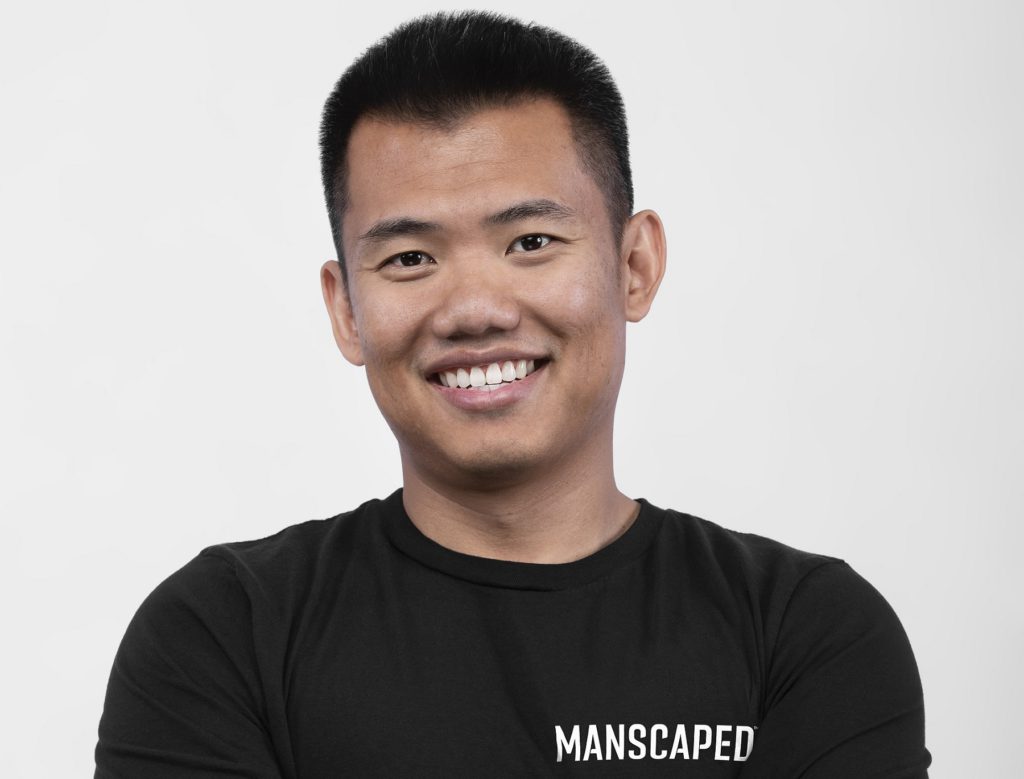 "Self-care 'down there' had been historically neglected, forcing men to use unsuitable tools, resulting in cuts, nicks, and snags in the most sensitive of spots. Manscaped set out to take on this white space and pioneer a new category for men worldwide."
Over the past few years, the men's grooming industry has been modernised with the introduction of this sub-category created by Manscaped, alongside a rise in men embracing skincare, beauty and personal grooming while shedding any misplaced negative associations.
"This was especially true during the pandemic with lockdowns leading to a surge of men experimenting with more personalised forms of at-home grooming. Similarly, during a time where health and hygiene were magnified, it makes sense that men placed higher importance on and investment in feeling clean, confident, and healthy."
A consistent below-the-waist grooming routine helps support men's confidence, self-care, and health, according to Tran, while trimming helps keep sweat and odours at bay and allows men to keep a closer eye out for certain health issues.
"At Manscaped, we were the first to speak out about the importance of proper hygiene and testicular health, and we have enhanced that mission through our longtime partnership with the Testicular Cancer Society. We are proud to be at the forefront of reducing the stigma around groin grooming and continuing to bring a new, deeper level of awareness," he said.
As retailers seek to diversify their offerings and meet dynamic customer needs, they have embraced the Manscaped brand, including disruptive in-store displays and catchy taglines. "We're excited to showcase our take on the experiential shopping trend at retailers throughout the US – and now in Australia, as well."
Manscaped's best-selling tools and formulations recently became available across the Hairhouse store network in Australia, including the Lawn Mower 3.0 trimmer featuring SkinSafe technology, the Crop Preserver dual-action deodorant and moisturiser, the Crop Reviver ball toner, the Crop Cleanser all-in-one, the Shears 2.0 four-piece nail kit and the Weed Whacker electric ear and nose hair trimmer.
On July 20, Manscaped will release The Lawn Mower 4.0 below-the-waist trimmer in Australia. It features a new wireless charging system to help battery life last longer, 4000k LED spotlight with diffuser, cutting-edge ceramic blade, adjustable trimming guard sizes and modern two-toned black finish for RRP $149.99.