Adyen has recorded a 67% year-on-year increase in processed volume to 216 billion Euro (A$352.8 billion) in the first half of 2021, with POS volume doubling in absolute numbers year-on-year, despite widespread lockdowns impacting the in-store segment.
According to Adyen president of Asia Pacific, Warren Hayashi, the company's merchant-focused product development strategy continues to bring opportunities in the payments ecosystem.
"Our single platform philosophy – to help merchants accept payments in a single system – is reflected in the expansion of our global licensing footprint. In the past half, we secured our US branch license as well as acquiring licenses in Japan and the UAE, and regulatory licenses in Australia and Singapore," he told Retailbiz in a recent interview.
"At a macro level, longer-term trends like the move to cashless, digitisation and shopper preferences have persisted over the last half further accelerated by the pandemic. Specifically, results show how our unified commerce proposition is quickly becoming business critical for merchants."
Adyen research has shown that merchants with unified commerce – or the ability to bring together payments in-store, online, and in-app, and see the data in one platform – are proving to be more resilient to changing shopping regulations and consumer expectations.
Delivering a more seamless customer experience
Adyen country manager for Australia and New Zealand, Hayley Fisher (pictured below) says unified commerce gives deep and actionable insights, allowing merchants to deliver better customer experiences as they can effortlessly switch from in-store to online channels.
"Unified commerce not only helps merchants centralise customer payment information, the data it provides can also help with real-time inventory tracking including personalised online, in-store and mobile buying suggestions for customers based on browsing and purchase history; creating loyalty programs that customers value and offering more convenient buying and delivery options," she said.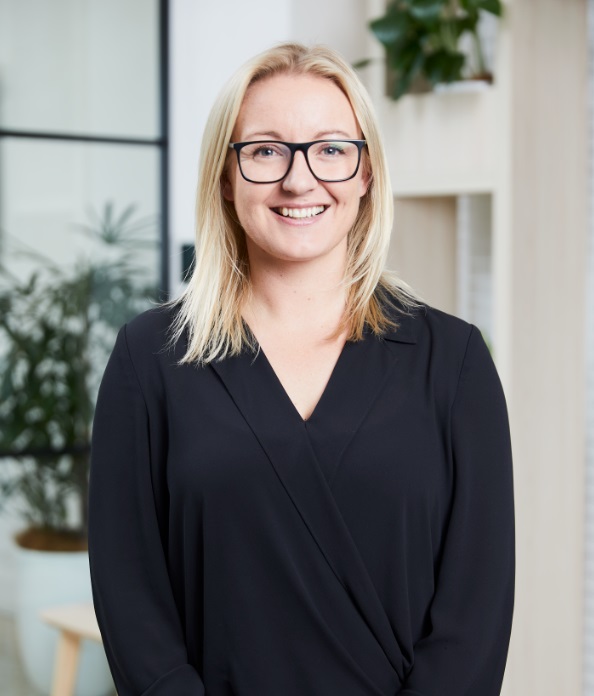 Hayashi added: "The pandemic gave retailers pause to think about reimagining the store experience and to incorporate unified commerce into their strategy. We're seeing strong momentum in this space, as well as continued growth in ecommerce solutions such as Pay by Link. The way that we can integrate online and offline channels in a single platform means that we're at the forefront of the new era of commerce."
Adyen's unified commerce solution is available to all merchants but has attracted the most interest from multi-channel businesses. The solution is expanding to more of the market globally via platforms and partnerships.
"We work closely with our merchants to ensure their payments infrastructure is optimised to suit their business and to deliver the richest insights about their customers' shopping behaviours. Not every business is ready for unified commerce, but we help our merchants determine the best approach to align with their goals," Fisher said.
"Complete customer flexibility is no longer the gold standard, it is an industry standard, as customers expect to be able to pre-order or purchase online, in-app or in-store, and choose to pay via a range of options including at the cashier, at a terminal or through an app or payment link.
"Through the unification of sales channels and the secure card data collected by Adyen, merchants can recognise when a customer uses the same payment method in-store as they've used online or through an app, without the use of a loyalty card for a more seamless experience," she added.
Merchant and retailer case studies
Quick-service restaurants, Hungry Jack's and Grill'd, have partnered with Adyen to improve their point-of-sale (POS) terminal fleet and help unify in-store and ecommerce channels.
"Hungry Jack's and Grill'd customers can skip the queue by browsing items, placing orders, and redeeming promotions via their respective apps. Once the items have been added to the basket, customers can choose their payment method. If they're in-store, they're also offered an option to check-in and show their reference number to the cashier for payment," Fisher said.
Another Adyen merchant who was quick to implement unified commerce to better improve its customer service and gather customer data is Nando's with the implementation of Adyen's tokenisation service, allowing the restaurant's PERi Perks mobile app to help with repeat ordering.
"Through tokenisation Nando's can now recognise its customers, wherever they order, while also ensuring their details are kept secure."
Singapore-born fashion retail chain, Love, Bonito, had plans to expand outside of Singapore and turned to Adyen for support in developing a unified commerce infrastructure to enable its customers to make transactions both online and offline.
"Love, Bonito's stores are an example of a new type of retail outlet in which items are displayed like a gallery and iPads are used to create an 'endless aisle' experience," Hayashi said.
Dutch department store, de Bijenkorf, is another retailer using personalisation in-store and online. de Bijenkorf manages both channels through Adyen's payments platform, which means it can consolidate its shopper data into a single view to provide tailored unified commerce experiences.
"For example, if welcoming a Chinese shopper in-store, it has Chinese speaking sales associates, signs in Mandarin, and it accepts Chinese payment methods like China UnionPay and Alipay. Smart payment terminals identify the shopper's nationality by the card type and adjust the language accordingly. The retailer also offers in-store kiosks with endless aisle technology which means that shoppers can browse more items online but pay in-store while they're there," Fisher said.
Agility and scalability are essential for growth
Businesses must be able to respond fast and pivot when necessary but it's more difficult if operations are scattered across multiple systems and channels. By unifying payments systems, it's easy to support seamless customer journeys, regardless of region or channel, according to Fisher.
"In the past 18 months alone, we've seen the growth of ecommerce and contactless methods like QR codes and pay-at-table style checkout options. We've also seen strong growth in payment links, which have been used by Australian merchants like Incu and Michael Hill to help sales consultants take payments via video conference consultations, phone calls and in-app conversations," she said.
"BNPL and super-apps are also major payment trends, delivering even greater convenience for consumers as they shop. Integrating these payment options within one unified platform is an easy way to keep on top of the ever-changing landscape."